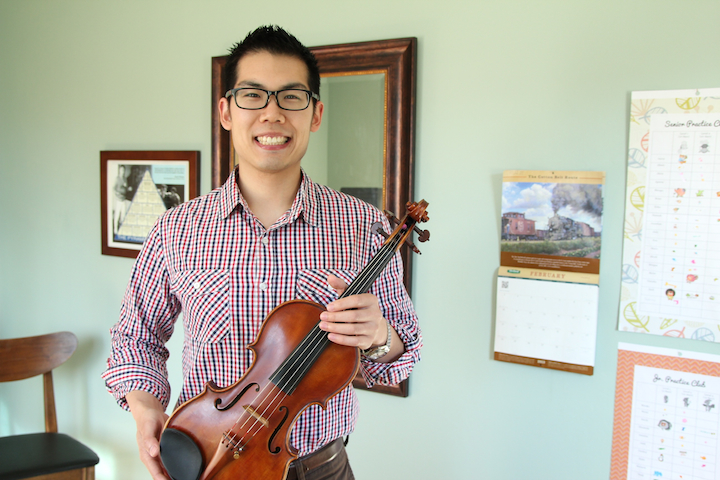 Welcome. I'm Tim Yip, violinist. Based in San Jose, I work with students from all over the Bay Area who desire to learn violin.
I work with students who are willing to engage in a profound study of classical repertoire through hard work and quality practice. I love inspiring students of all ages and levels to develop not only their technique, but to expand their awareness of the beauty and empowering gifts of musical expression.
Testimonials

Jasmine has gained confident while playing the songs that she had learned hard and plays well. Now she learns how to take a step at a time instead of frustrated no able to play well at the very beginning.
Koh

Thank you for teaching me a few strategies to help me practice at home. I really liked your analogies to different things to help me relate to my own violin practice. I also appreciated the simple techniques you taught me to improve the sound of my violin.
Caitlyn
@

Contact Tim
violin lessons, violin, teacher, lessons, san jose, violin