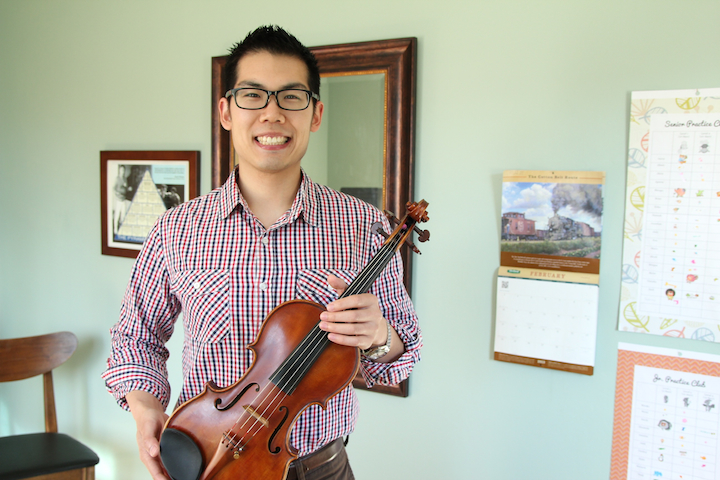 I'm Tim Yip, a violin teacher. I give music lessons in violin and viola in West San Jose (near Saratoga).
Currently I am in high demand as a music instructor and serve students who are from Almaden, Saratoga, Sunnyvale, Cupertino, Los Gatos, Milpitas, Santa Clara, and the East Bay.
I will teach your child to be excellent at music
I strive to deliver value through teaching lessons that are quality, engaging and challenging in nature! My goal through music is to:
• Enrich the lives of students through music
• Embody quality and integrity above all
I have the education to grow with your child
My training gives me tools to teach all levels of music. And I've taught pre-K to college level students. My accomplishments in short:
Completed all levels of Suzuki and CM
Bachelors Degree in Violin (UCLA)
Masters Degree in Violin (UCLA)
Lessons under many famous teachers, and international competition winners
Still want to know more? Read my full bio and learn more about lessons here.


If you're a homeschool parent, this way!