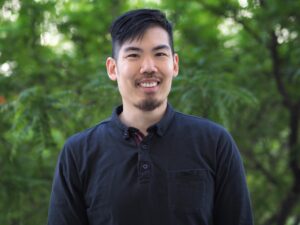 Hi everyone!
My name is Tim and I am a violinist, educator, and business person. Currently, I am a teacher at SUNY Potsdam where I teach violin and music business.
As a violinist, I have been a life-long student of music. I began my studies at age four at the Preucil School of Music in Iowa City. I studied with a long list of teachers (I'll list them at the end) that helped me develop and shape my style as a violinist and educator. I also studied violin abroad with two great teachers, Alexander Kirov in Moscow and Anatolly Davidovitch Reznikovsky in St Petersburg. From those experiences, I gained a lot of first-hand knowledge of Russian pedagogy, technique, and artistic style.
I have also researched Suzuki pioneer John Kendall for my doctoral project and was given an award for my research. I was able to secure several grants to study about Kendall through his physical archive. In Madison, I was able to assistant teach Music History. I also was a program manager at the Division of Diversity and supported many students of color on the UW campus. My time at UW set a trajectory in my career as an educator and the subjects I would later teach.
Because of my interest in pedagogy, I moved to Indiana to work with Mimi Zweig, a top pedagogue in the field of string education. I completed a performer's diploma at Indiana University Bloomington, where I helped teach at the IU String Academy. In Bloomington, I also worked at Fairview Elementary School teaching violin group classes, and for a short while, I helped with administration at the Jacob's Academy and helped with their summer programs.
Now, I am on the violin factly at SUNY Potsdam in New York where I teach violin, chamber music, a gen-ed course on BIPOC and Women composers, and music business. I have also been involved in the Lougheed Center for Applied Learning as an applied learning fellow where I offered career counseling.
Throughout this journey, many of my students have found success in meeting their musical goals, whether it is getting into college, entering an orchestra, participating in a competition, or learning for personal enrichment (See Student Achievements). I have felt very happy to see them pursue and achieve great things in and outside of music.
Coaching
California Philharmonic Youth Orchestra, San Jose Youth Symphony, Crane Symphony Orchestra, UC Santa Cruz Orchestra, Empire State Youth Orchestra
Education
Music Bachelors, Masters, and Doctorate, Performer's Diploma, and MBA
Harvard Business School Online (Entrepreneurship)
Dorothy Delay Symposiums for Violin Teaching, The Juilliard School
St. Petersburg Conservatory, Certificate, and Moscow Conservatory international program, Certificate
UW-Madison Teaching Academy
UW-Madison Active Teaching Labs
Aaron Rosand Intensive Violin Program
University Workshops: Coaching and Developing Others, Teaching Character and Creating Positive Classrooms, and many others
MBA, San Jose State University
Teachers
Byung Woo Kim, Mark Kaplan, Movses Pogossian, Guillaume Sutre, David Perry, Aaron Rosand, and Mimi Zweig. Chamber music with Antonio Lysy, Paul Colleti, Igor Gavrish, and Austin Hartman

Here is my short professional bio
With a comprehensive background as a pedagogue, Dr. Timothy Yip has dedicated many years to instructing students at all levels. Before moving to New York, he had taught violin in the San Francisco Bay Area for over a decade and has provided coaching and adjudication for regional student orchestras. Timothy's expertise has contributed to the success of numerous students, including top-place winners in both regional and national competitions. Additionally, Timothy has been adjudicated in New York for competitions hosted by MTNA and the Crane School of Music.
In his pursuit of a well-rounded skill set, Timothy ventured into the field of business and entrepreneurship. He pursued business studies at UCLA's Anderson School of Management, San Jose State University (where he earned his MBA), and Harvard Business School Online. His diverse experience includes establishing an award-winning private studio, assuming administrative responsibilities at the Division of Diversity at UW-Madison, managing operations of youth symphonies in the Bay Area, leading teams in the software development space, and playing a key role in the launch and support of multiple top-grossing mobile applications.
Timothy attended UCLA, UW-Madison, Indiana University (where he served as a teaching assistant to Mimi Zweig), and the St. Petersburg Conservatory. To learn more about Timothy, please visit timyipviolin.com.
---
Pssst! Are you a SUNY Potsdam student and want to see my slides from the ASTA/Music Business workshop on Resumes and Interviews? Here you go (available for 2 weeks here)!